F.O.L. - CULTURAL SOCIETY LONGOS "LORD BYRON"
---
ACTIVITIES OF THE CULTURAL SOCIETY LONGOS
&nbsp
Saturday, December 14, 2019 - "Attention, friend bites!"
Unfortunately the event had to be cancelled.
<!***********************************Text in Blocksatz *******************
&nbsp
On Saturday, December 14, 2019, there will be a theater excursion to the afternoon performance of the play
"Attention, friend bites!"
at the Theatre Zina in Athens.

Departure from Longos: 2.30 p.m.

Theatre entrance and travel costs: 32,00 EURO per person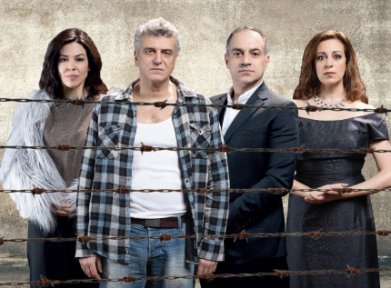 <!************************ Ende Text im Blocksatz ***********************
<!***********************************Text in Blocksatz *******************
Further information and registration:
Mrs Despina Manolopoulou, phone 6984 14 2411
Mrs Dimitra Prinou-Tsamstouri, phone 6976 61 6337
Mrs Eleni Ntourou, phone 6974 66 8577

With the registration we ask for payment of the fee.
"Attention, friend bites!"
Author: Carole Greep
Direction: Vladimiros Kyriakidis
Actors: Vladimiros Kyriakidis, Krateros Katsoulis, Natalia Dragoumi, Evangelia Moumouri
Scenery: Mary Tsagari
Costumes: Maria Tsamoudaki

Vladimiros Kyriakidis directs the presentation "Attention, friend bites!", based on Carole Greeps comedy "I really like what you do". It is performed for the first time in our country.

Improvisations, constant speech play coexist harmoniously and make for laughter. This is the hymn that represents a poisonous friendship: envy, lies, betrayal and hypocrisy.

The content: Two couples, four different characters, intertwine friendship lines, create unexpected situations that become ridiculous and discover that their best friends are not as friendly as they thought.

Wrong cell phone use brings the whole truth to light: what their friends really think about them. And when the mouth opens, their true identity reveals itself. You have to take off the masks and say everything in person.
<!************************ Ende Text im Blocksatz ***********************•
---
<- back